Successfully operationally implemented A4EU platform for Spain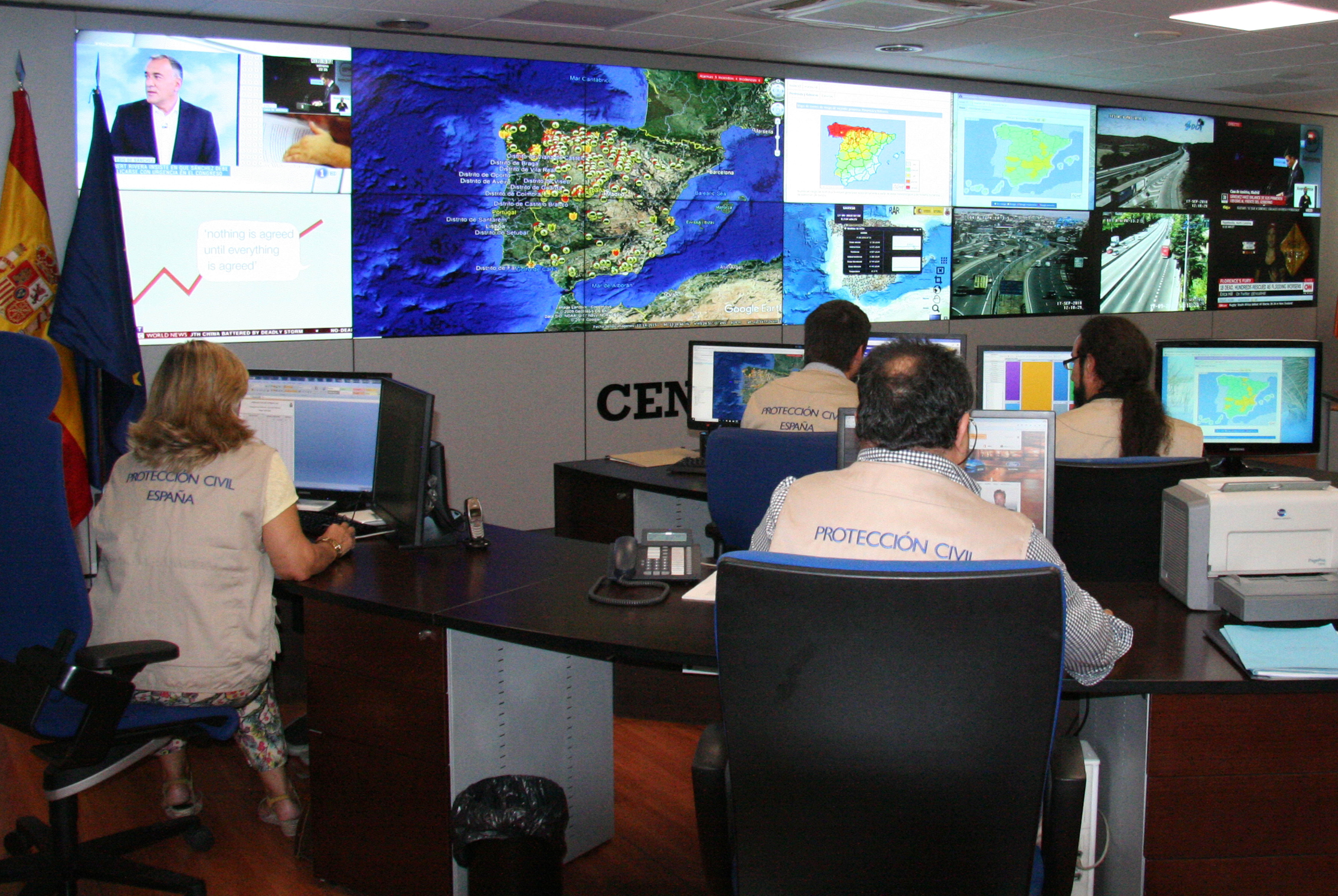 Within the framework of the ANYWHERE project it has been developed and successfully deployed a new operational A4EU prototype to support the decision-making processes to better tackle weather-induced emergencies at country level. Whereas the rest of ANYWHERE pilot sites and platform implementations so far are designed for a single region, in this case it shall be remarked that A4CENEM offers full country coverage for Spain.
The platform is already operational at the National Control Centre for Emergency Management of Spain (CENEM) and it has been developed by HYDS in close collaboration with Spanish Civil Protection to ensure the fulfilment of the identified needs.
A4CENEM is based on the A4Cat (ANYWHERE for Catalonia) version, but extending the local data (sensors) and incorporating new layers requested by the General Directorate of the Spanish Civil Protection (DGPCE): meteorological warnings provided by the Spanish National Meteorological Agency (AEMET), road affectations and real-time traffic data provided by Spanish General Directorate of Traffic (DGT) and reservoir gauges from diverse river catching managing organisations. It also includes risk and vulnerability information at national level: flooding areas (included in the Sistema Nacional de Cartografía de Zonas Inundables), Seveso industries (associated with the potential risk of chemical accident) and nuclear power plants.
This achievement demonstrates the capacity of ANYWHERE to extend the A4EU platform to any emergency management control centre located "anywhere" in Europe.