ANYWHERE at PROCIV Workshop in Helsinki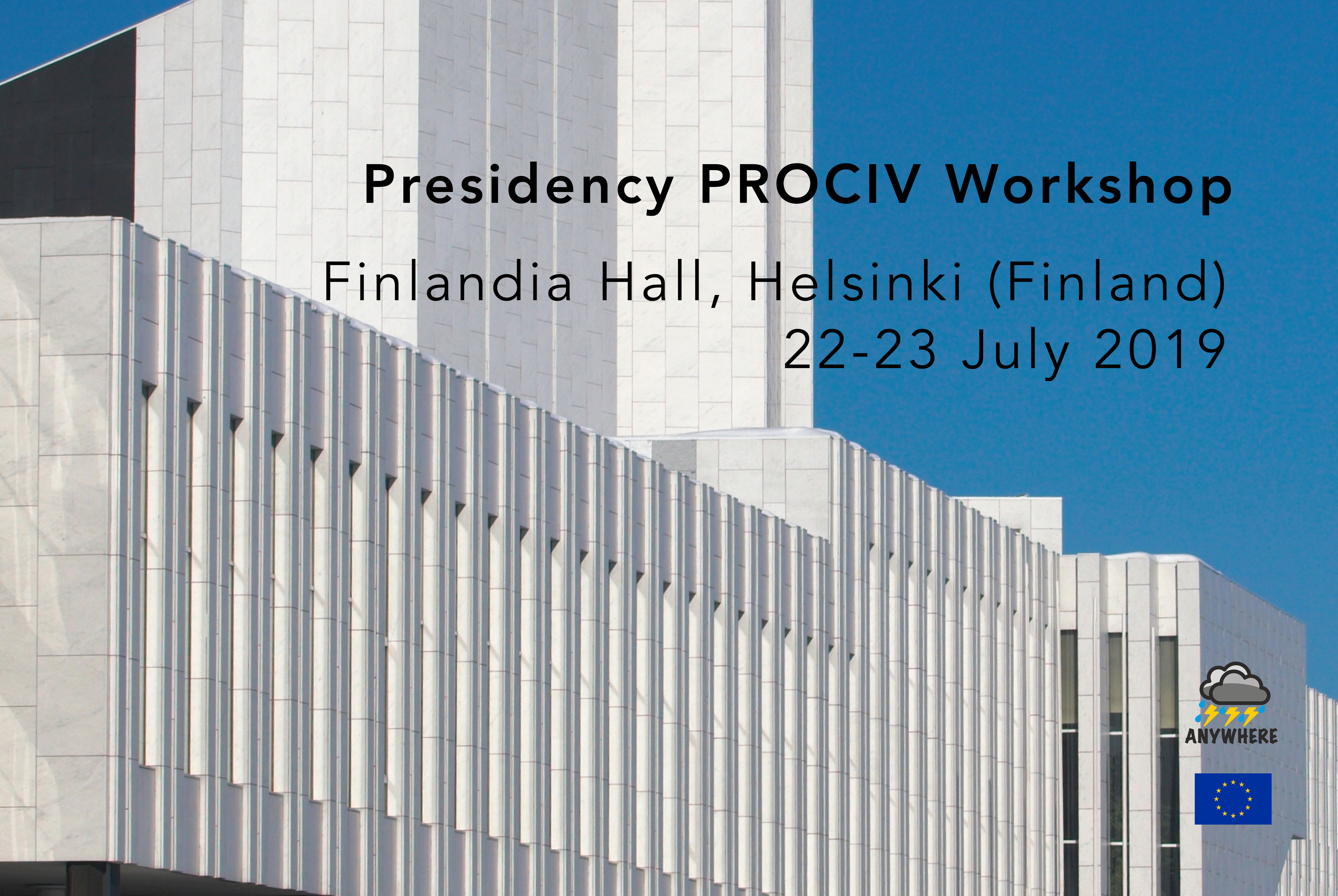 From 22nd to 23rd July 2019, the ANYWHERE (Enhancing Emergency Management and Response to Extreme Weather and Climate Events) project will participate in the Workshop of Working Party on Civil Protection (PROCIV) organised at the Finlandia Hall (Helsinki) in the framework of the Finnish Presidency of the Council of the European Union. Delegates from each member state with experience in the security and rescue fields are invited to participate.
The workshop aims to discuss how to enhance European society's resilience to respond to emerging threats. Particular attention will be paid to chemical, biological, radiological and nuclear (CBRN) threats as well as hybrid elements. Over the course of the event, it will take place a practical and concrete approach by means of the scenario-based ANYCaRE role-playing game (ANYWHERE Crisis and Risk Experiment), developed within the ANYWHERE project.
Specifically, different parallel game scenarios will be developed on Monday 22nd. The game has specially been designed to help during the decision-making linked to a crisis situation, allowing different actors (roles) to analyse "if "and "how" the tools to raise self-preparedness and self-protection derived from the ANYWHERE project can support the decision chain towards achieving a better response.
Full agenda is available here:
Agenda_PROCIV_workshop